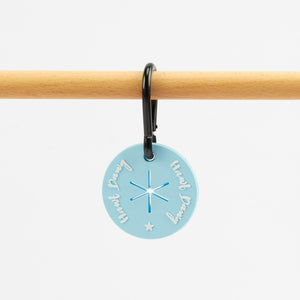 We can't stop our furkids from crapping, and as responsible pawrents, we gotta pick that crap up and throw them in the nearest bin we can find, but sometimes life sucks and no bins are in sight.

Crap Tags will make your lives easier and hands free-er! Simply tie a knot on the poop bag and push the knot through the Crap Tag - and walk hands-free!
Comes in 13 colours.